Sponsorship Opportunities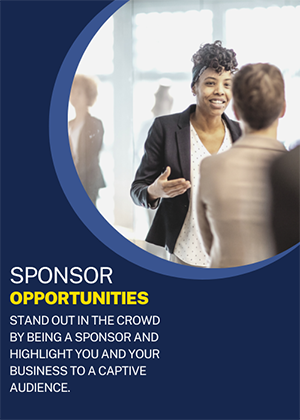 Welcome! We invite you to join us for the 49th Annual Sports Lawyers Association (SLA) Annual Conference in one of America's most dynamic cities, Los Angeles, CA, May 11-13 at the JW Marriott Los Angeles L.A. Live.
With practicing lawyers, law educators, law students, and other professionals with an interest in law relating to professional and amateur sports, the 2023 SLA Annual Conference is the ideal platform to showcase your brand, gather quality business leads, build networks and align your business with the reputation of trust, credibility and authority SLA is known for.
Sponsorship packages are available to suit every budget. We expect opportunities to fill up fast, so act quickly to avoid disappointment. Sponsorship opportunities listed in this prospectus are not exhaustive. We are more than happy to discuss unique sponsorship opportunities beyond the scope of this prospectus.
Naima Stevenson Starks
Layth Gafoor
2023 Annual Conference Sponsorship Chairs
Book your Sponsorship today: contact Melissa Pomerene at mpomerene@virtualinc.com.
View 2023 Sponsorship Prospectus